THESIS
THE SUSTAINABILITY INSIGHT SYSTEM

THESIS, or The Sustainability Insight System developed by TSC, is a performance assessment system that equips retailers, manufacturers and suppliers to benchmark, quantify, and take action on critical sustainability issues within their consumer product supply chains. 
THESIS deploys science-based Key Performance Indicators that identify environmental and social hotspots across the entirety of a global value chain. These KPIs also highlight improvement opportunities to help users achieve maximum sustainability impact. THESIS aligns with widely-used certifications, standards and tools and is designed to support existing reporting efforts while offering deeper insight.
Science-based, Multi-stakeholder

C

reated

across both corporat

ions and NGOs
Measures Year-Over-Year Progress
U

ses

Industry Benchmarks to Gauge Existing Portfolio Performance
Across
THESIS
 assessments
, 
respondents can

leverage 205 standards and certifications

,
and

72 tools

to directly answer KPIs.
TSC assessments reference

778 certifications, standards, tools, and websites

as background information for respondents.
TSC maintains relationships and memberships with

key certification partners

such as Rainforest Alliance,
FairTrade
USA, Global
G.A.P.
,
and
more.
Current retailers using or have piloted THESIS:
Woolworths
Walmart
Sam's Club
Tractor Supply Company
Ahold Delhaize USA
Walgreens Boots Alliance
Wakefern
Sprouts Farmers Market
Large global wholesale retailer (20,000 + suppliers)
THESIS Supporting Documents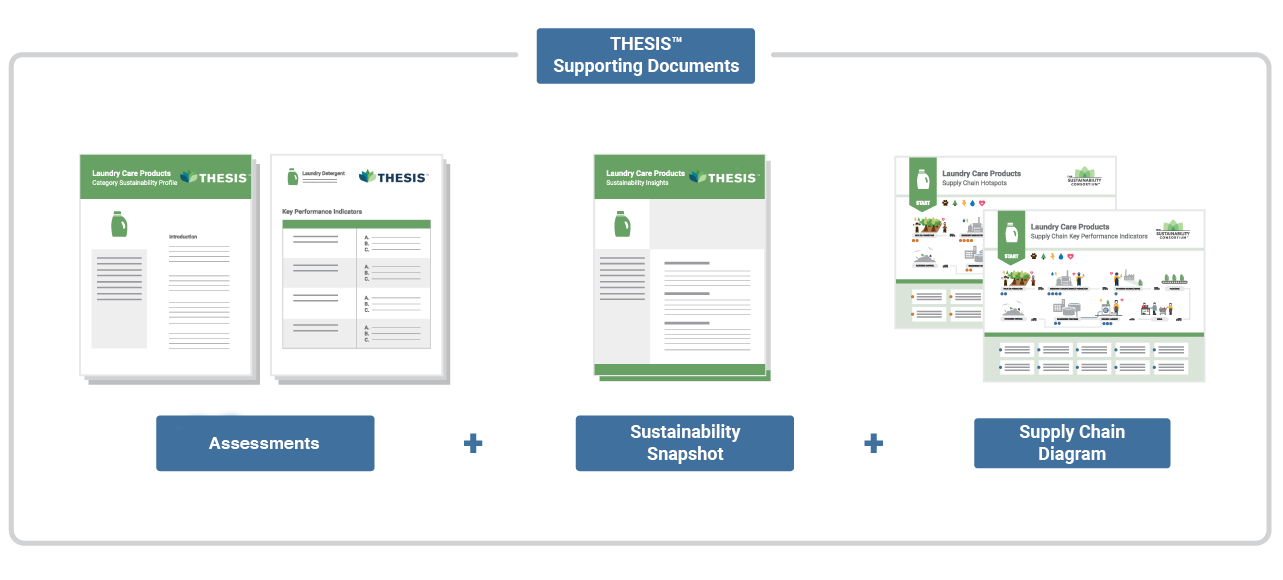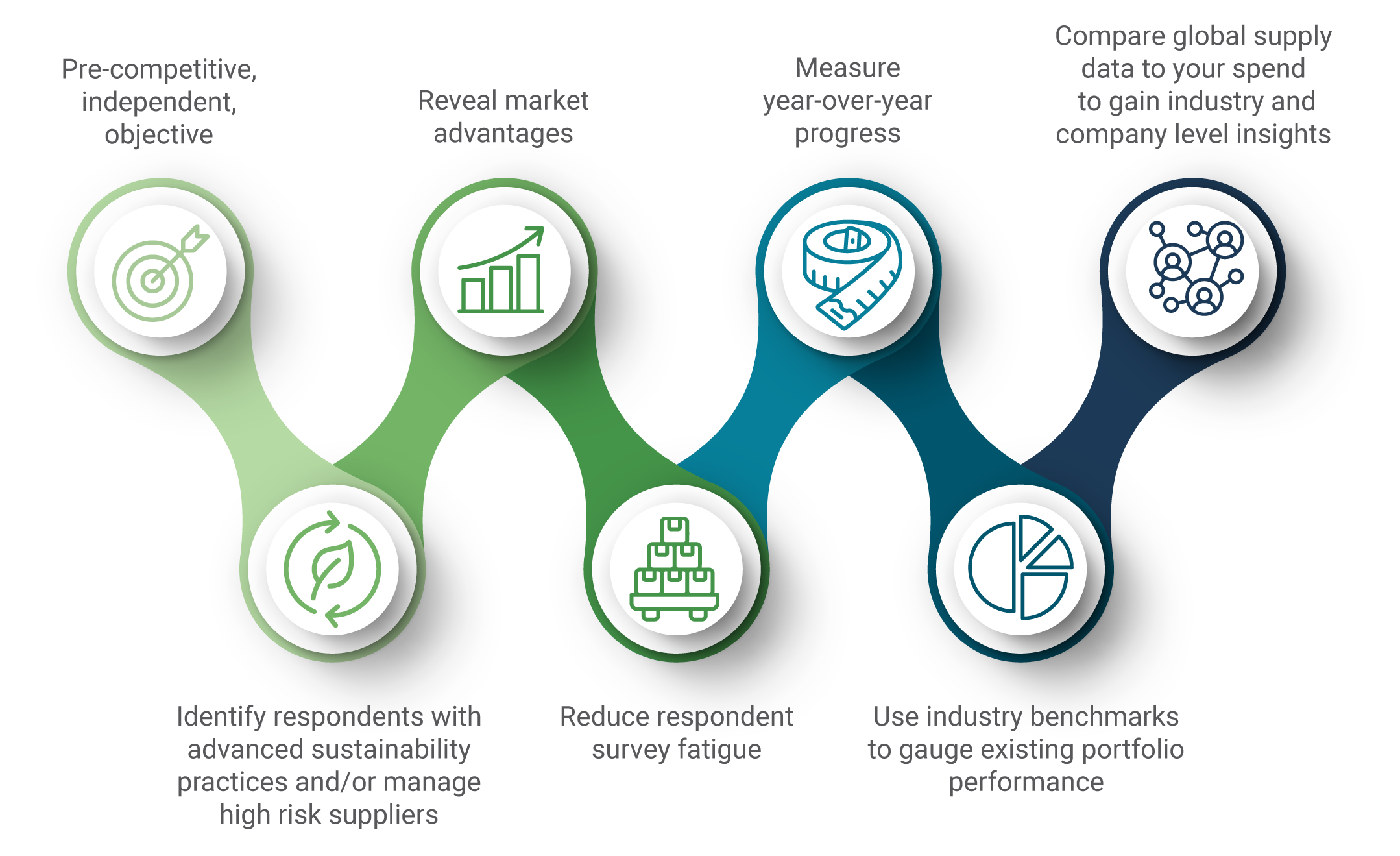 "THESIS is instrumental in helping Georgia-Pacific communicate with our retail customers. Answering several different assessments at a time is a drain on our time and resources. THESIS not only makes it easy for us to answer one assessment for multiple retail customers, but the consistency across the
questions asked year-to-year also helps us measure our progress."
THESIS KPIs

and Supply Chain Diagrams
TSC methodology identifies the most significant hotspots within a product category supply chain and designs key performance indicators to measure supply performance on those hotspots. Supply Chain Diagrams are graphic representations of product life cycles.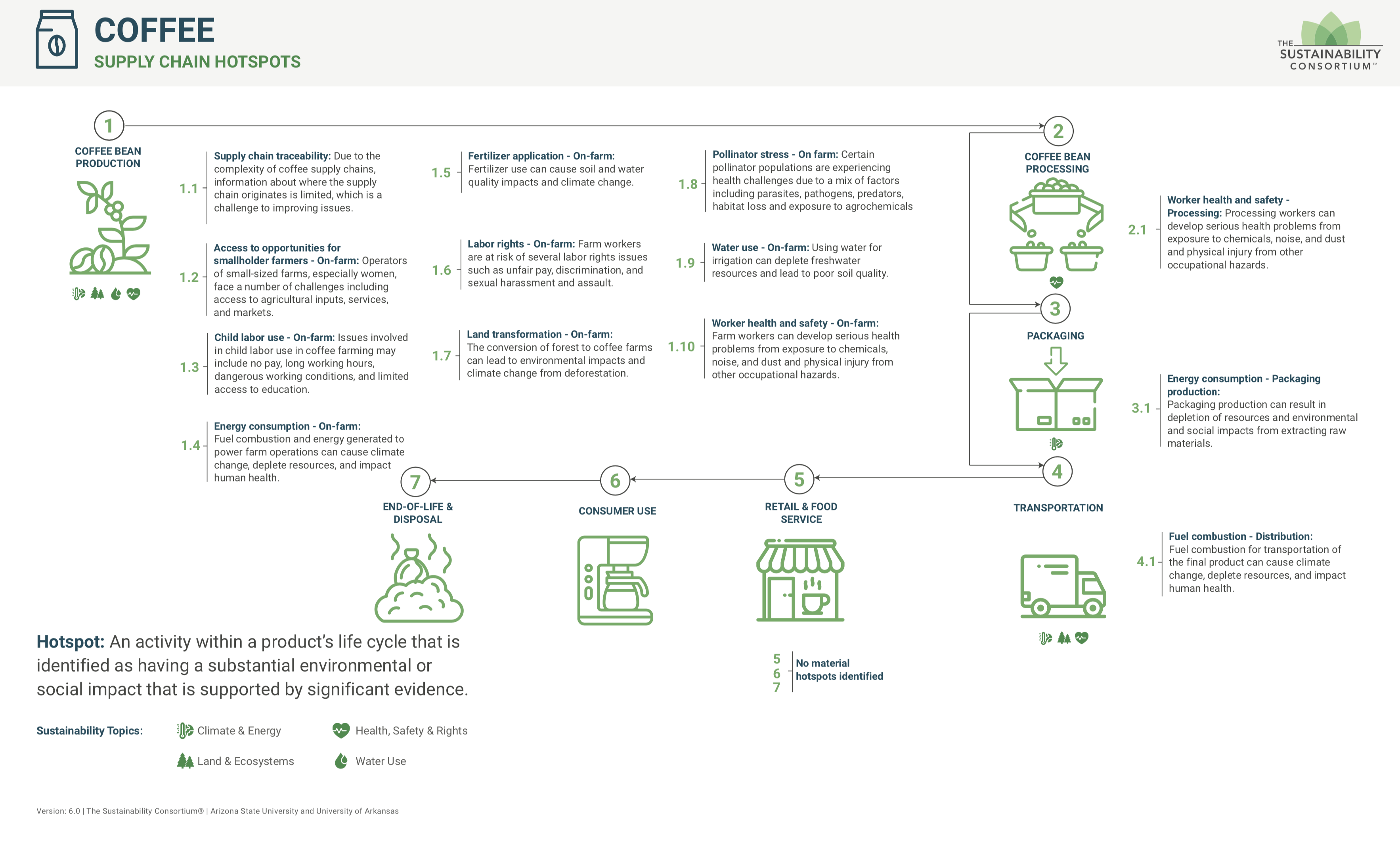 THESIS Industry Insights Reports
1. Trends across Fortune 100/500 companies as well as small and medium enterprises (SMEs) and privately-held companies  
2. Trends on all the sustainability issues and hotspots that cut across whole supply chain stages and consumer goods sectors  
3. Trends largely not reported elsewhere in the food and CPG industry where THESIS has unique insights 
We have a rigorous methodology to evaluate available scientific knowledge, identify environmental and social impacts, and identify improvement opportunities for many different types of consumer products.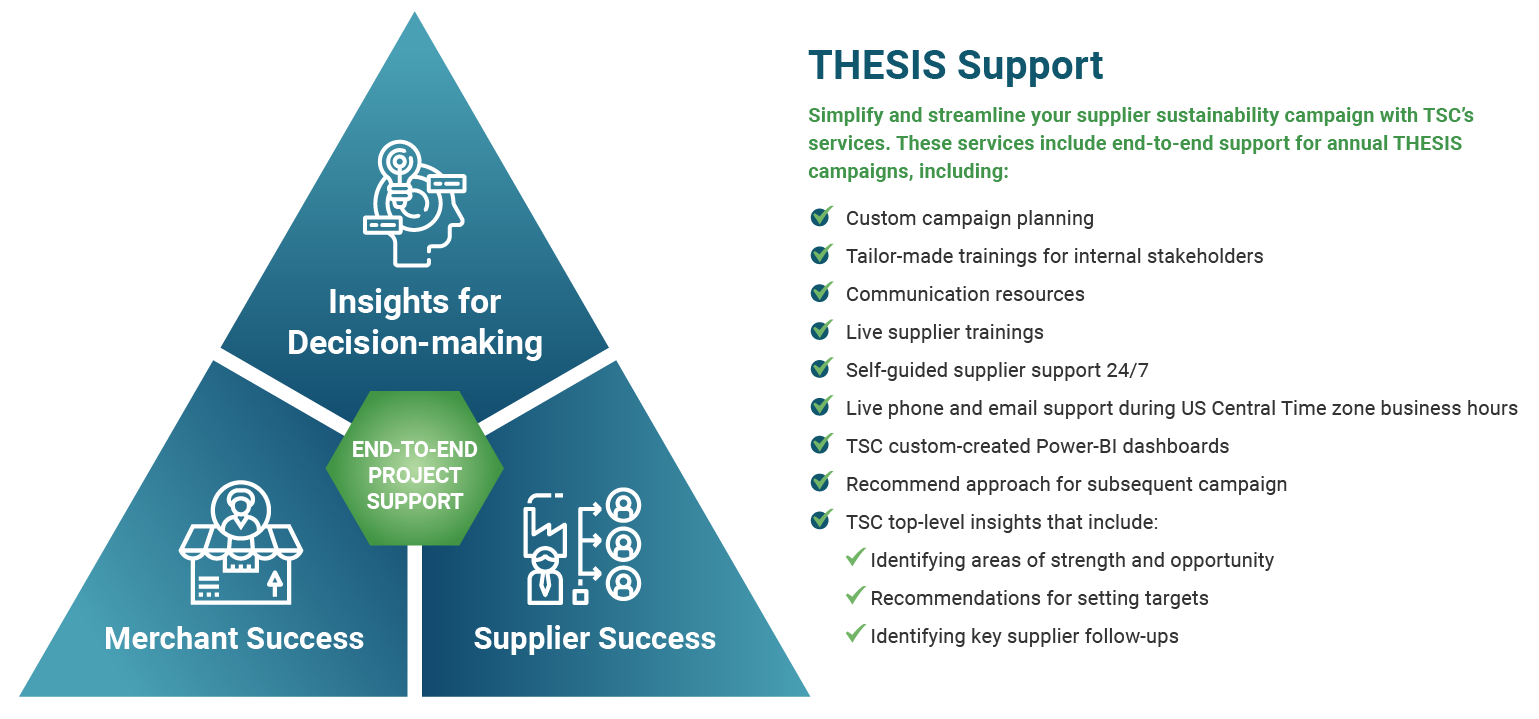 Get started with THESIS today.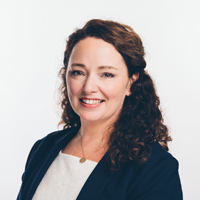 Contact TSC VP, Development, Carolyn Baltz