SUSTAINABILITY LEADERSHIP INSTITUTE
Motivated by purpose, centered by sustainability, supported by peers
TSC's Sustainability Leadership Institute is a unique program that supports sustainability professionals in the difficult work of shifting consumer goods supply chains towards sustainable outcomes. TSC partners with expert facilitators to deliver tangible tools and methods that help TSC members become changemakers within their organizations and beyond.
We have built a cohort of committed sustainability professionals who come together for in-person retreats and virtual workshops to build their individual leadership capacity, practice new ways for addressing their biggest challenges, and look for opportunities to collaborate in our shared work of making all products sustainable.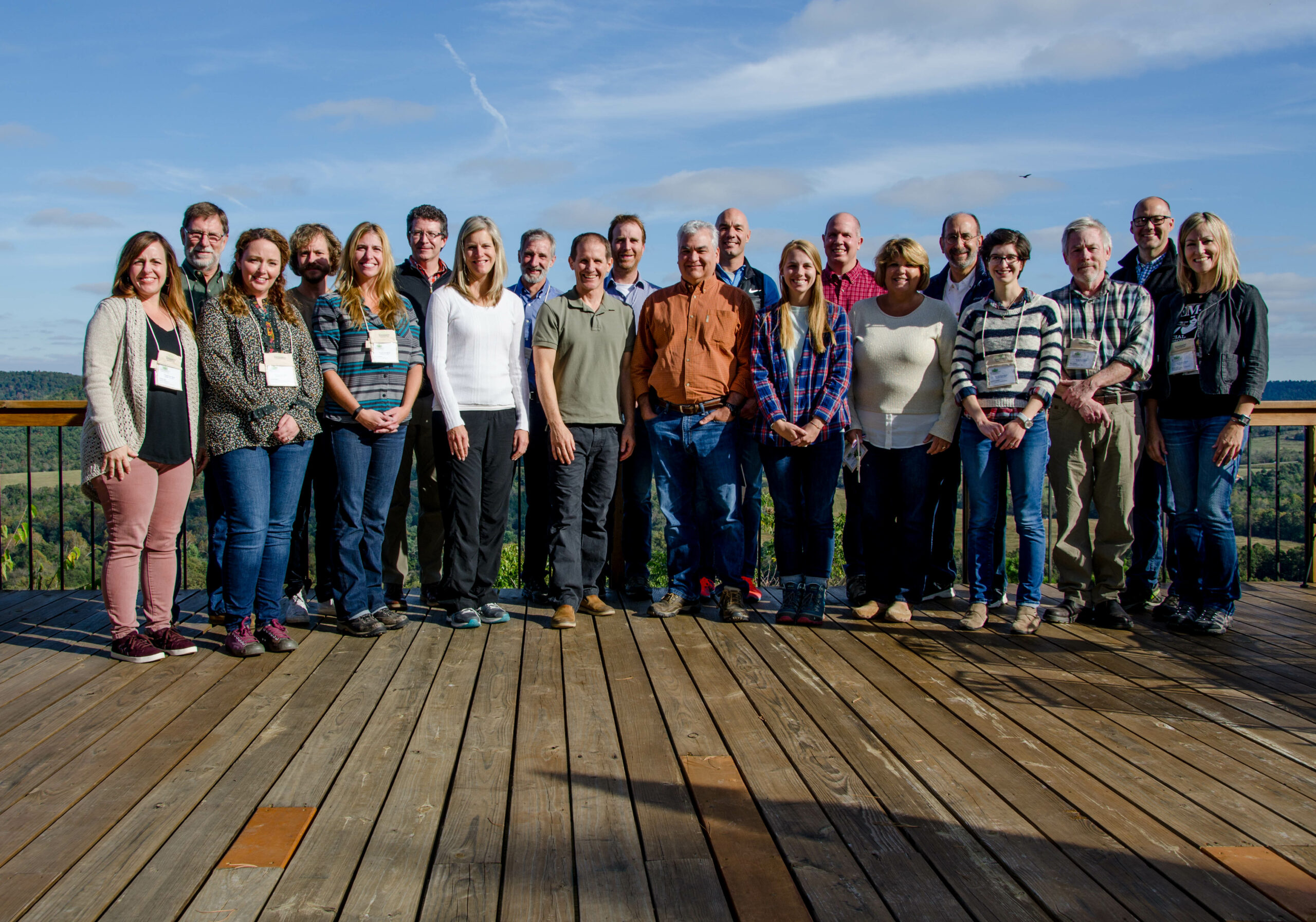 Leading consequential change is meaningful, often difficult, and sometimes dangerous. In many organizations, sustainability professionals are siloed, or feel alone in their dedication to driving progress. SLI brings together a select group of participants to support each other and learn how to take action to tame the wicked issues we face in leading sustainability efforts.
In a close partnership with The Sustainability Consortium and the Human Systems Dynamics Institute, SLI participants learn to apply a human systems dynamics lens to complexity theory. Our facilitators use pattern analysis and simple, practical tools to teach participants to make sense of chaos, enabling decision making and action.
Through deep connections, unlike anything most people have experienced in their work, we challenge our own biases and assumptions about sustainability. We seek to redefine sustainability, creating a new narrative that drives business decisions toward something that is truly worth sustaining. 
TSC Sustainability Leadership Institute is a catalyst for change and mobilization. 
We envision a world where business is in a mutual, regenerative relationship with humanity and with the natural world. 
Our mission is to support the courageous leadership of sustainability-minded professionals for an equitable and just world.
"When thinking about the sustainability of our commerce, i often sense the need for change but can't find the words to express what i sense. Working with my peers at SLI i have learned new frames of reference and new language so i can express what i know to be true and make my ideas more concrete."
Goals:
SLI brings together the science, the tools, the people, the collaboration skills, and leadership experience to: 
Take action to tame wicked issues in leading sustainability at all levels of systemic action
Maintain hope in the face of overwhelming, complex challenges
Engage with each other in connective and collaborative spaces across systemic boundaries
Develop capacity in complex change by learning and implementing innovative ideas, tools, and practices to respond to the many wicked issues they face
Share promising practices and emerging challenges
Move from systems thinking to systems action
Develop the capacity for transformative leadership at all levels of the system to serve individuals, teams, institutions, communities, industries, nations, and the world.
SLI is a place to take on the big, important questions
"Since the retreat I have found myself asking questions that push beyond my own personal worldview."
SLI is a unique and meaningful space, professionally and personally
"This group is a unique place for me hear perspectives that I rarely hear during my daily work routine." 
"A safe place in which to be inspired by re-centering and learning more about myself and others."
If SLI could speak, what would this community say?
   "This community, if it could speak, would simply say 'listen.' That is the most powerful tool that we have as human beings, and it enables empathy, compassion and learning." 
"We are a community that cares deeply. We understand and feel the interconnectedness of all things."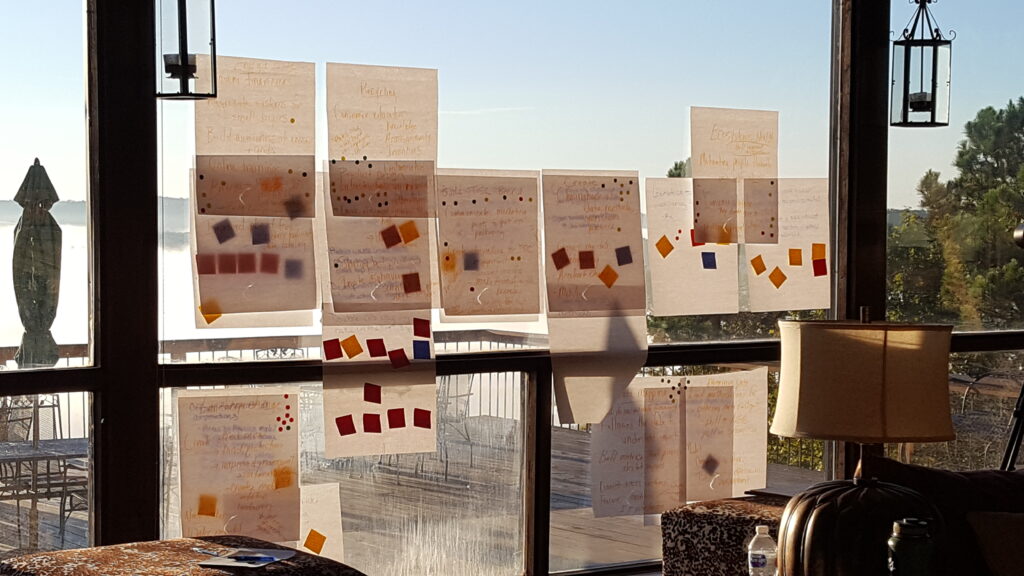 ONLINE FORUMS
We come together through online forums, including webinars and discussion boards, to learn, to practice opening ourselves to new perspectives and ideas, challenge our own perceptions, and support each other in courageous leadership.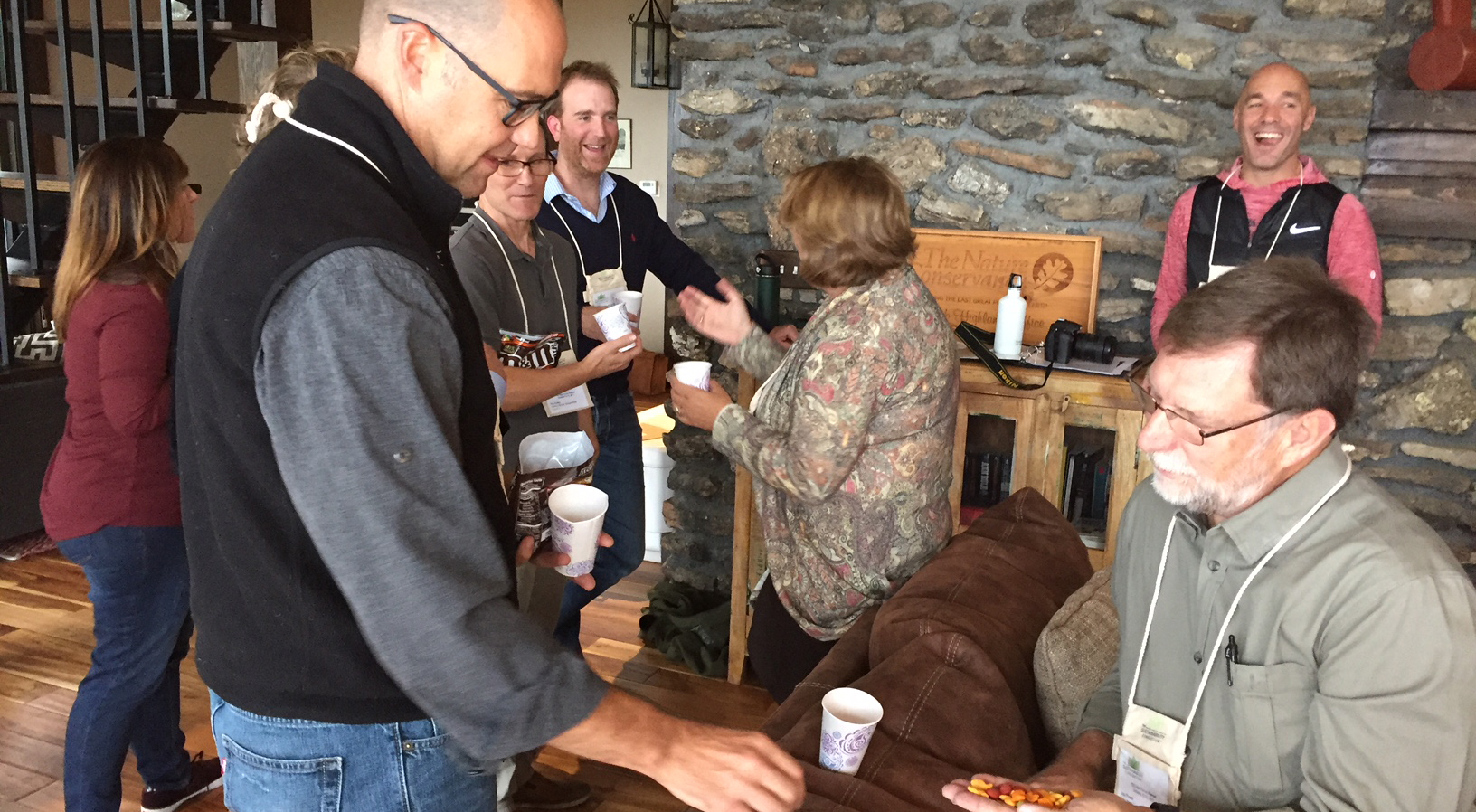 PEER ADVISING
We use peer-to-peer learning methods, such as small group and one-on-one connections, to provide opportunities to coach each other identifying and navigating opportunities to lead change in our organizations.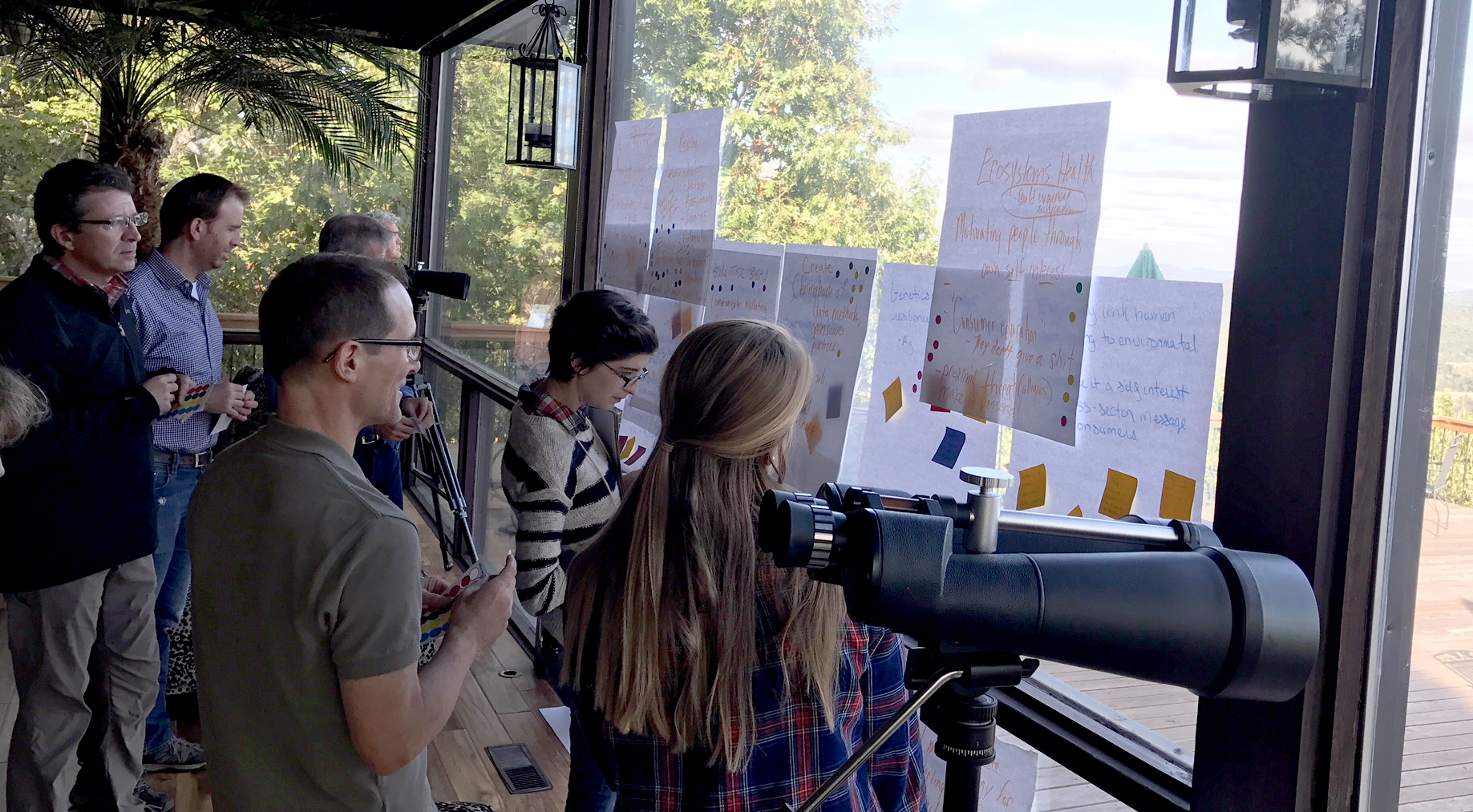 TRAININGS
We provide leadership training in community organizing, adaptive leadership, thinking politically, systems thinking, coaching, and storytelling techniques to build individual capacity for sustainability leadership.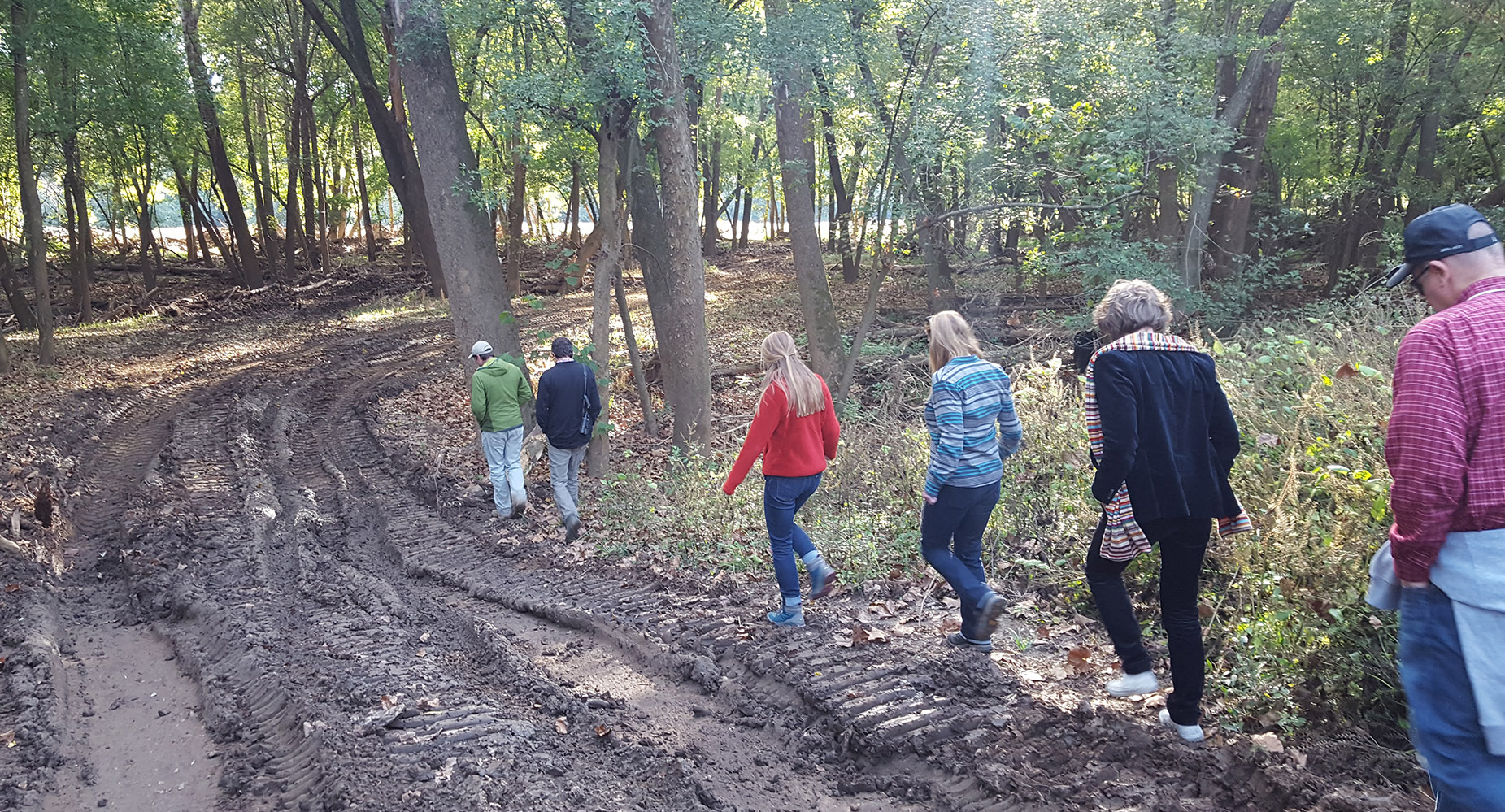 EXPERIENTIAL RETREAT
We immerse ourselves in nature to reconnect ourselves with what drives us to do the work of sustainability and recenter ourselves.