SUSTAINABILITY LEADERSHIP INSTITUTE
Motivated by purpose, centered by sustainability, supported by peers
We know that consumers rank ingredient transparency among one of the most important issues when making their buying decisions.
Customers expect brands to behave sustainably and expect more sustainable products on the shelves. Companies and organizations that recognize this trend and put these consumer concerns into action are leading the sustainability field for more sustainable consumer products. At TSC, we create unparalleled opportunities to become a sustainability leader through our collaborative membership and leadership opportunities.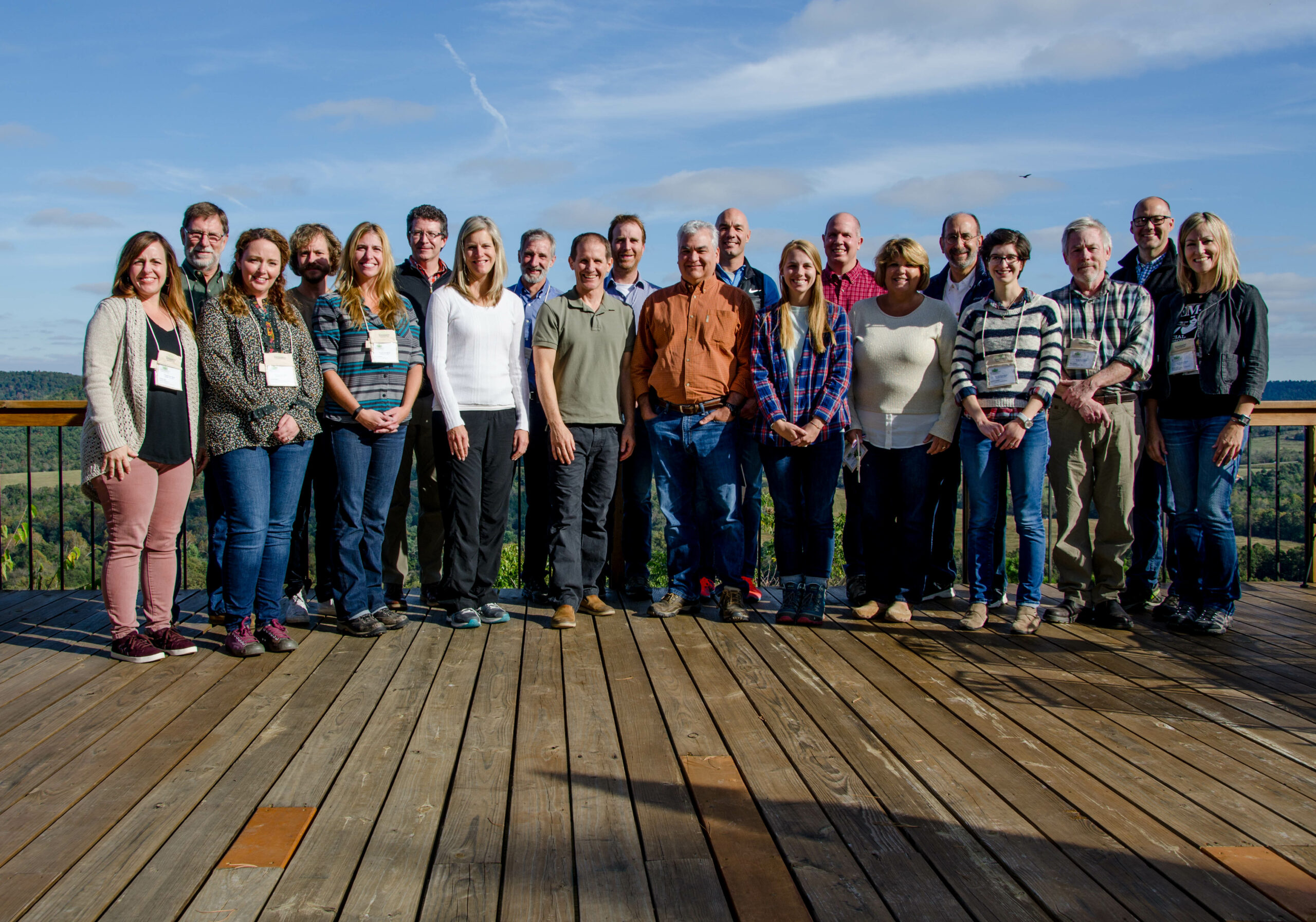 Leading consequential change is meaningful, often difficult, and sometimes dangerous. SLI brings together sustainability-minded professionals to support each other in tackling the critical adaptive challenges facing business.  
Through deep connections, unlike anything most people have experienced in their work, we challenge our own biases and assumptions about sustainability. We seek to redefine sustainability, creating a new narrative that drives business decisions toward something that is truly worth sustaining. 
TSC Sustainability Leadership Institute is a catalyst for change and mobilization. 
We envision a world where business is in a mutual, regenerative relationship with humanity and with the natural world. 
Our mission is to support the courageous leadership of sustainability-minded professionals for an equitable and just world.
"When thinking about the sustainability of our commerce, i often sense the need for change but can't find the words to express what i sense. Working with my peers at SLI i have learned new frames of reference and new language so i can express what i know to be true and make my ideas more concrete."
Goals:
In a close partnership with The Sustainability Consortium and Adaptive Change Advisors, SLI brings together the science, the tools, the people, the collaboration skills, and leadership experience to: 
Activate stakeholders from across industry, within teams, in communities, as well as those up and down the value chain.

 

Create a committed and deeply aligned community of sustainability-minded professionals

 

Catalyze bold action, individually and collectively, to shift unsustainable business-as-usual systems

 

Create a new, ambitious narrative for sustainability where business is in mutual and regenerative relationship with humanity and the natural world

 

Mobilize people and systems to new ways of operating that lead toward what we are trying to sustain.

 
SLI is a place to take on the big, important questions
"Since the retreat I have found myself asking questions that push beyond my own personal worldview."
SLI is a unique and meaningful space, professionally and personally
"This group is a unique place for me hear perspectives that I rarely hear during my daily work routine." 
"A safe place in which to be inspired by re-centering and learning more about myself and others."
If SLI could speak, what would this community say?
   "This community, if it could speak, would simply say 'listen.' That is the most powerful tool that we have as human beings, and it enables empathy, compassion and learning." 
"We are a community that cares deeply. We understand and feel the interconnectedness of all things."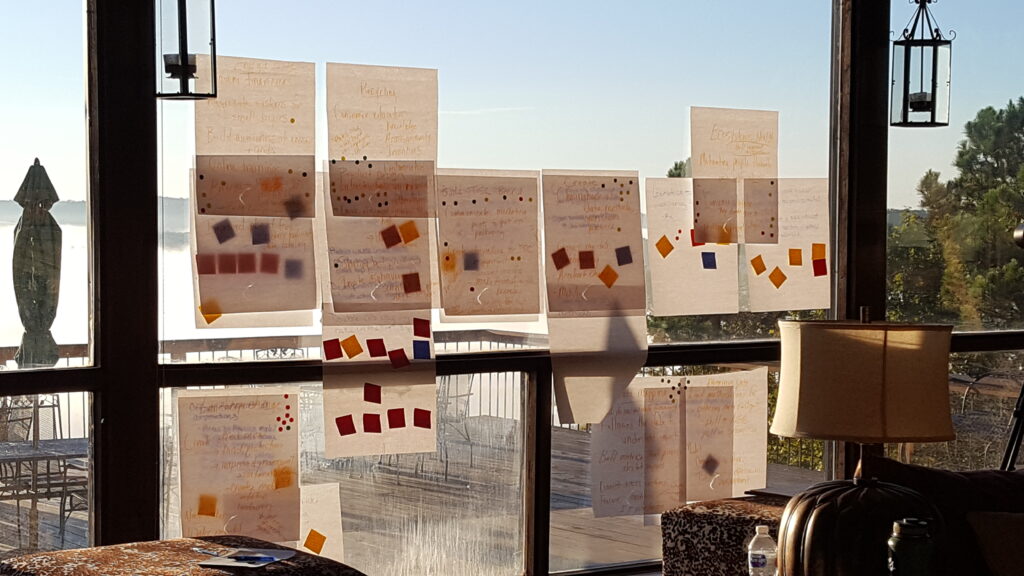 ONLINE FORUMS
We come together through online forums, including webinars and discussion boards, to learn, to practice opening ourselves to new perspectives and ideas, challenge our own perceptions, and support each other in courageous leadership.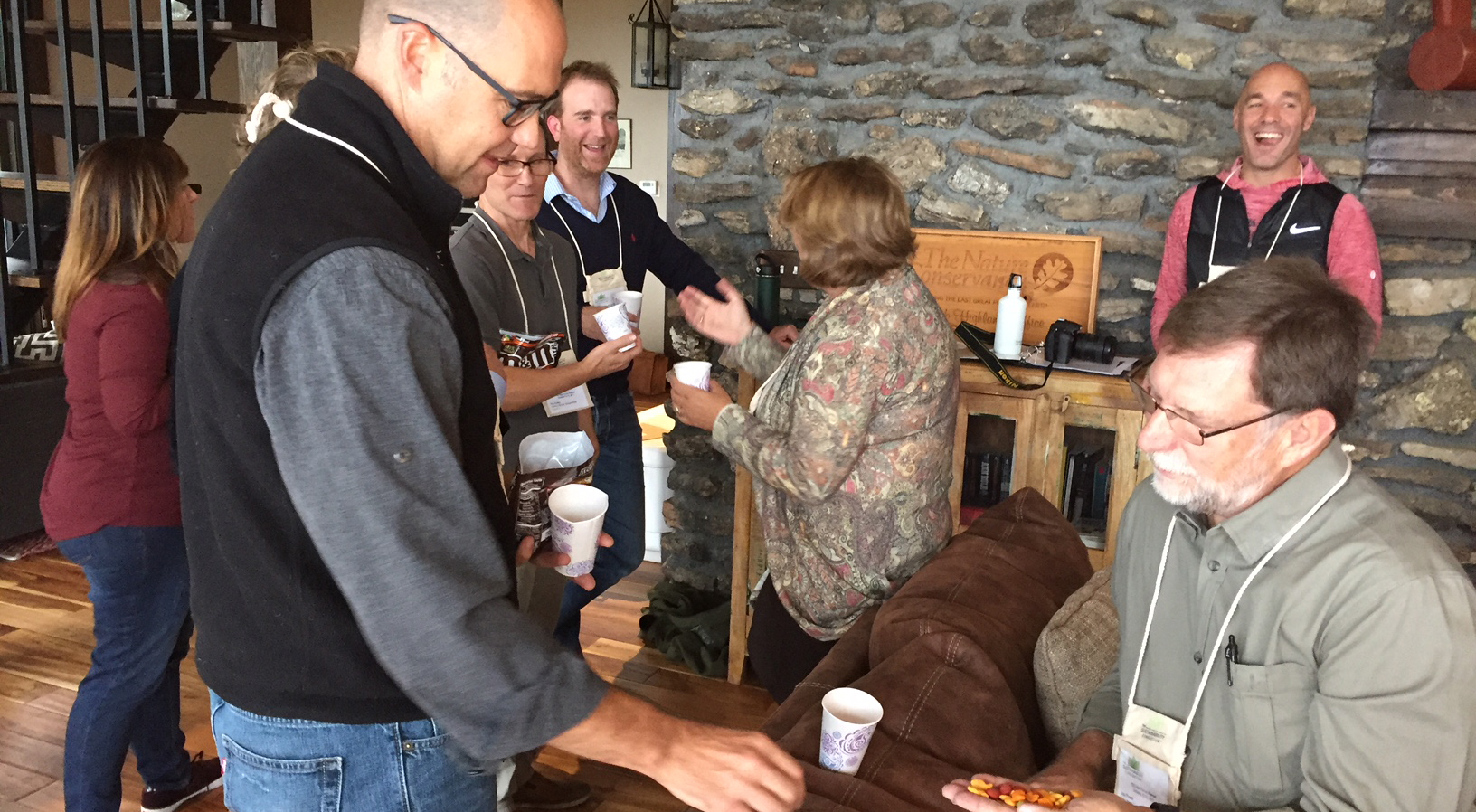 PEER ADVISING
We use peer-to-peer learning methods, such as small group and one-on-one connections, to provide opportunities to coach each other identifying and navigating opportunities to lead change in our organizations.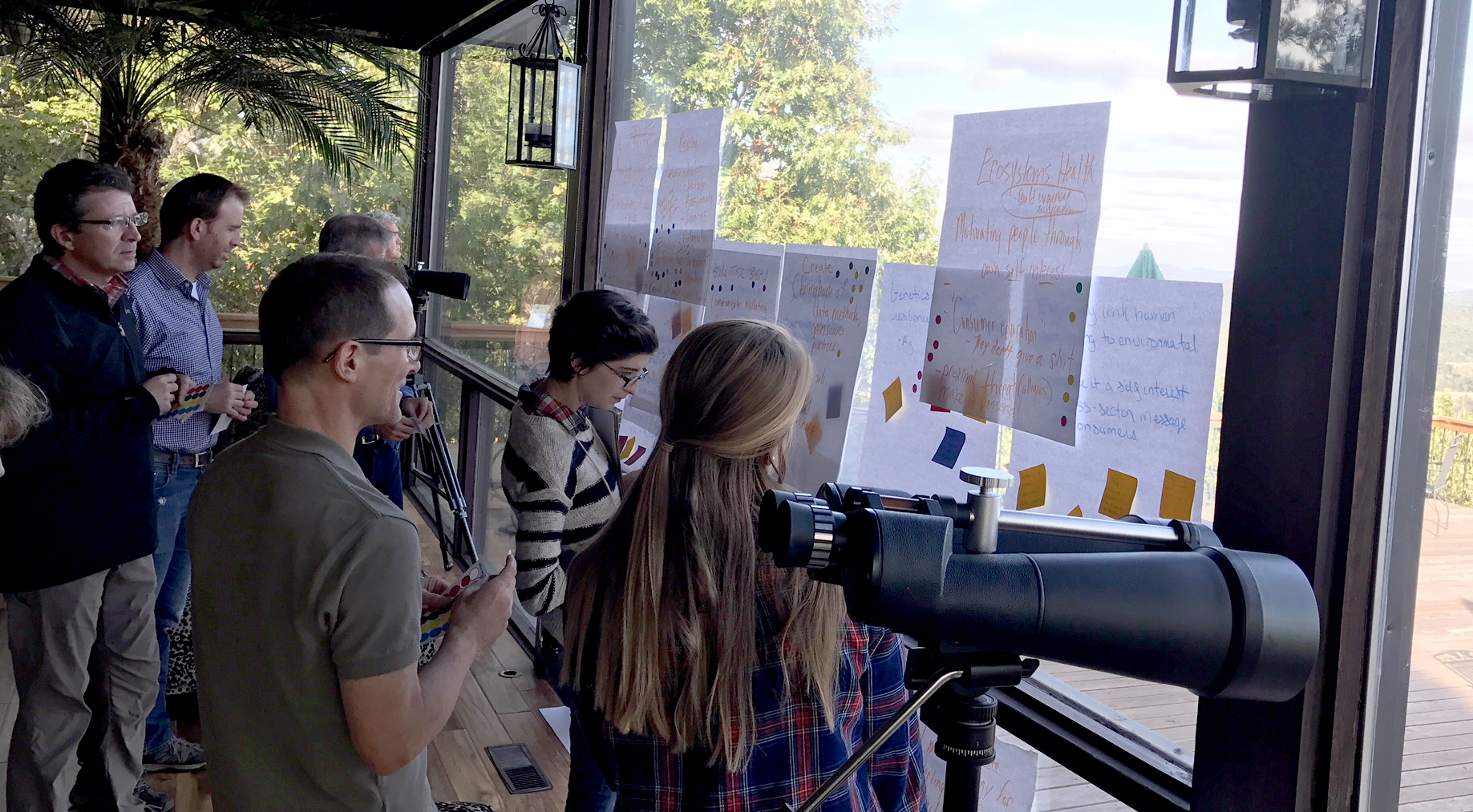 TRAININGS
We provide leadership training in community organizing, adaptive leadership, thinking politically, systems thinking, coaching, and storytelling techniques to build individual capacity for sustainability leadership.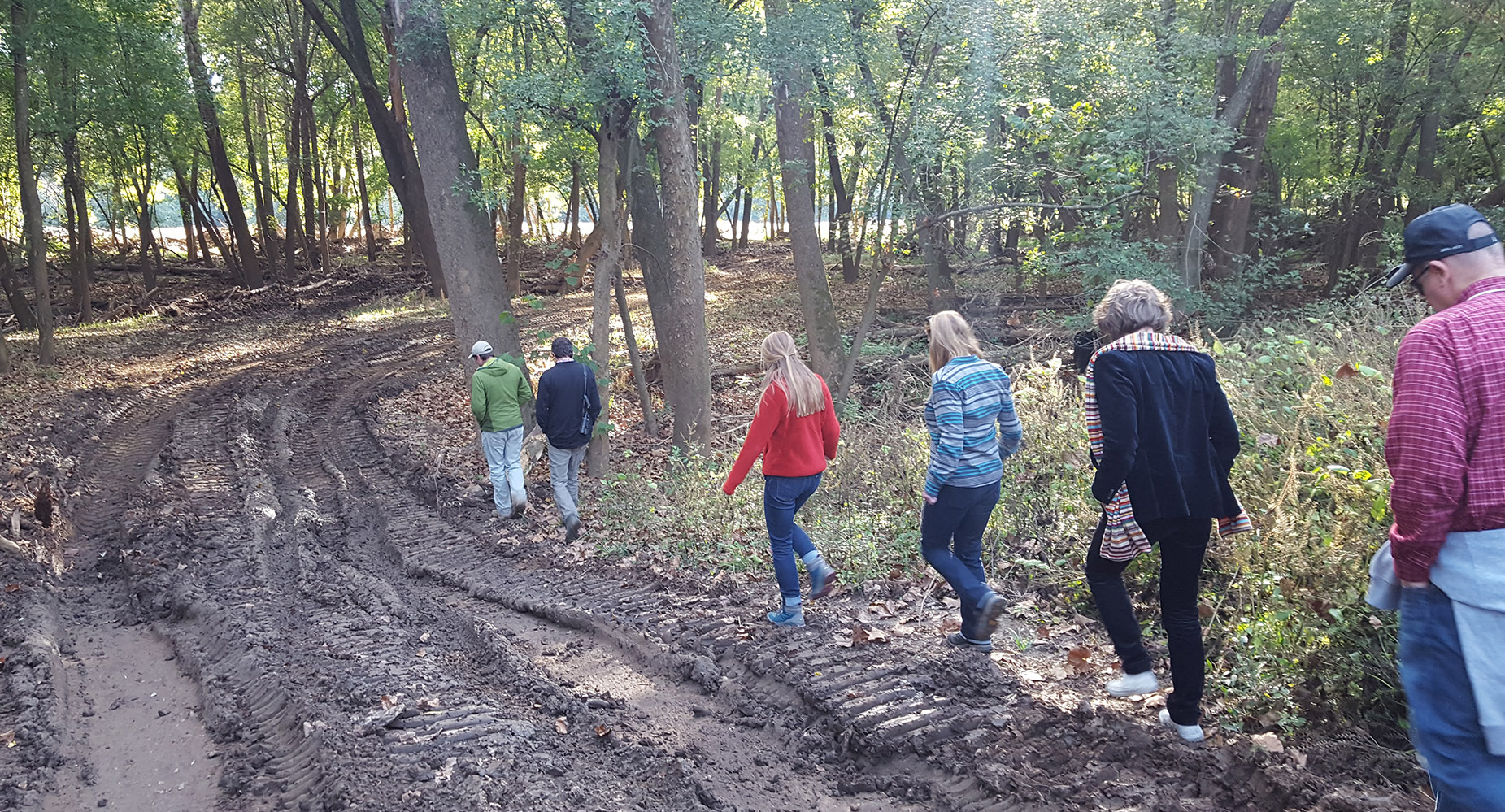 EXPERIMENTAL RETREAT
We immerse ourselves in nature to reconnect ourselves with what drives us to do the work of sustainability and recenter ourselves.