Campbell's Commodity Mapping Case Study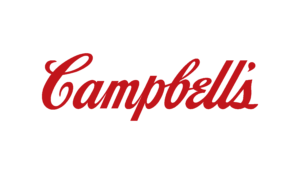 As a long-time member of The Sustainability Consortium (TSC), Campbell Soup Company has taken full advantage of TSC's Commodity Mapping program since it launched in 2012. Over time, Campbell has used this tool to regularly update its understanding of potential risks in its ingredient supply chains, to communicate about these risks, and to set data-based sustainability priorities.  
TSC's Commodity Mapping tool and program enables companies to visualize and communicate sustainability issues or hotspots present in food and fiber product supply chains through maps and dashboards. Companies can use this tool to understand, prioritize and manage risks in their value chain, even if they don't know exactly where their commodities are coming from. Read more about the Commodity Mapping methodology here. 
In 2012, Campbell formally relaunched its Sustainable Agriculture program. Campbell sought to develop science-based priorities for this program, while also increasing the education of internal stakeholders on the origins and associated environmental and social risks of sourced ingredients. To help support these objectives, in 2013 Campbell worked with TSC to pilot biodiversity mapping with the tool. The following year, it was one of the first companies to have TSC analyze the water risk of six ingredients, allowing Campbell to distinguish ingredients and sourcing regions of higher and lower risk. This analysis confirmed that the company was focusing in the right regions in its work with farmers to implement water efficient technologies, and also identified new areas of potential water risk for the company to focus on.  
Campbell's Commodity Mapping Objectives
Educating internal stakeholders on ingredients
Selecting priority ingredients
Assessing the material hot spots within supply chains
Supporting corporate goals
Communicating to internal and external stakeholders
In 2017, Campbell requested a larger analysis from TSC covering 14 ingredients, five sourcing regions, and several risk categories to better reflect the company's evolving sustainability priorities. In 2020, it expanded the 2017 assessment to cover 30 ingredients, more sourcing regions, and requested additional risk factors including human rights and governance, and water metrics. This reassessment was spurred by new leadership at Campbell, recent acquisitions and divestments, and an opportunity to integrate sustainability risk assessments into regular processes. The result was an update to Campbell's list of corporate priority raw materials, including the addition of two new nut ingredients.  
Campbell's Priority

 
Raw Materials
, 2021:
Campbell's Potato Sourcing –  – Illustrative Example of Mapping Results

Campbell was an early adopter of TSC's Commodity Mapping tool and has benefited over the years as this tool was progressively built out. After gaining familiarity with the technology in 2012, Campbell was able to work with TSC in 2017 when launching new programmatic areas and then in 2020 to update these as Campbell's priorities and operating context evolved. The resulting data has helped Campbell to make strategic decisions, manage risks, and communicate supply chain sustainability to stakeholders all as part of their benefits of TSC Membership.  
TSC's commodity mapping program has been an invaluable resource for Campbell over the years. It has allowed us to take a data-driven and science-based approach to selecting our corporate priority ingredients, obtain alignment from leadership, and develop appropriate risk mitigation strategies, all while transparently communicating these points to our stakeholders."