ABOUT
In 2015, TSC conducted research on the Product Environmental Footprint (PEF) initiative, an LCA method for measuring and communicating the environmental performance of both products and organizations adopted by the European Commission.
TSC researchers cooperated with the PEF initiative's Dairy and Laundry Detergents Pilots to compare the hotspots from both initiatives and to identify improvement opportunities. Based on this analysis, TSC has developed a vision for the future of collaboration and harmonization with the PEF initiative.
PEF's main application is communication to consumers and focuses on environmental issues of products/organizations in the EU. TSC includes both social and environmental issues and is globally applicable on product level. For the two supply chains that were taken into account, (Laundry Detergent and Dairy) both initiatives have very similar outcomes regarding hotspots. PEF focusses completely on LCA impact indicators, while TSC includes both LCA impact and more practice-based indicators.
TSC is committed to adopt more PEF LCA indicators over time when the final version of the EF methodology becomes available for the respective product category.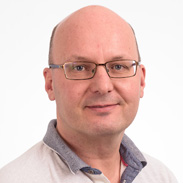 Koen Boone
Managing Director, Europe
Get Involved in the PEF project!