THESIS Supplier Case Study:
Ocean Spray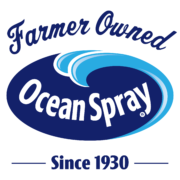 About
Ocean Spray is a vibrant agricultural cooperative owned by more than 700 cranberry growers in the United States, Canada and Chile who have helped preserve the family farming way of life for generations. Formed in 1930, Ocean Spray is now the world's leading producer of cranberry juices, juice drinks and dried cranberries and is the best-selling brand in the North American bottled juice category. The cooperative's cranberries are currently featured in more than a thousand great-tasting, good-for-you products in over 100 countries worldwide. With more than 2,000 employees and nearly 20 cranberry receiving and processing facilities, Ocean Spray is committed to managing their business in a way that respects their communities, employees and the environment.
Commitment to Sustainability
As a multi-generational farmer-owned cooperative sustainability is at the heart of Ocean Spray's business. They're always looking to grow and improve the sustainability of their company to advance their mission of bringing farms to families for a better life. Ocean Spray cranberries are now verified as sustainably grown through the Sustainable Agriculture Initiative (SAI) Platform FSA program. This program has been instrumental in not only telling the story of their farmer owners, but also in identifying opportunities for their cooperative to move forward in the agricultural sustainability spaces. In making progress toward a 2025 commitment on sustainable packaging, they've partnered with How2Recycle to clearly communicate with consumers on how to best recycle their products. They have also recently launched a partnership with TerraCycle, enabling consumers to return select Ocean Spray products for recycling, and they're working with Loop to design fully reusable packaging.
THESIS Assessments Results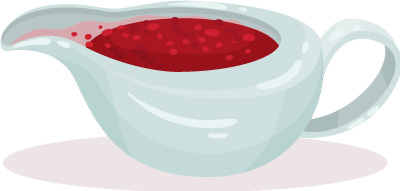 Jams, Jellies, and Fruit Spreads
Score: 85% Rank: 1/5

Dried Fruits
Score: 91% Rank: 1/3
THESIS Goals
The THESIS Index provides Ocean Spray an opportunity to reflect on accomplishments and highlight areas where they can go further. By thoroughly evaluating their product and supply chain key performance indicators, they are able to analyze their environmental and social impacts from farm to table. Using THESIS they are also able to participate positively in their customers' responsible sourcing goals by documenting and sharing their sustainability performance.
Using THESIS
As of 2020 Ocean Spray cranberries are verified as sustainably grown and the company is making making progress on their 2025 goal of 100% sustainable packaging through partnerships like TerraCycle and Loop.

These programs are reflected in the THESIS index, and the survey key performance indicators reinforce the importance of this work.
The assessment provides a view of these successes and highlights opportunities within their material and ingredient supply chains to improve transparency and traceability.

They are building programs to advance efforts on issues such as climate change and plastic waste.
Ocean Spray's products are iconic, and it is important they continue to make progress in all categories. They plan to continue engaging directly with their cranberry farmer-owners and improving the engagement of the external processing, material, and ingredient suppliers whose sustainability practices contribute to their overall footprint, goals, and score in THESIS.
At Ocean Spray, we are committed to a healthier planet, full of healthier people. We are working diligently to see this commitment a reality, and it is critical that we continue to work collaboratively within a variety of industry sectors and through our participation in THESIS. It is through partnerships with organizations like TSC, shared learning and collaborative work that we will meet the sustainability challenges that we all face, and it is together that we can create truly innovative and sustainable supply chains.