THESIS Supplier Case Study:
ECOS

About
Family owned and operated since 1967, ECOS makes environmentally friendly laundry detergents and cleaners that are safer for people, pets and the planet. ECOS is a leader in sustainable manufacturing with the world's first carbon neutral, water neutral and TRUE Platinum Zero Waste-certified facilities in the U.S.  ECOS cleaners are thoughtfully sourced, made without formaldehyde or dyes, pH balanced, readily biodegradable and never tested on animals. The company has received many awards for its innovations in safer green chemistry, including the U.S. EPA's coveted Safer Choice Partner of the Year award. ECOS, Baby ECOS, ECOS Pets and ECOS PRO cleaners are available at major club and grocery retailers and natural foods stores throughout the U.S., internationally and online.
Commitment to Sustainability
ECOS has been making laundry detergents and household cleaners that are safer for people, pets and the planet for over 50 years. Founded back in 1967, they are a family-owned and operated company that's grown to four sustainable manufacturing facilities across the U.S. and over 200 products sold around the world. ECOS is transforming the cleaning products industry with green science innovations and sustainable business practices, like their switch to 100% renewable energy. They've had many firsts over the years, like making the first phosphate-free auto dish gel. But their greatest first is being the first company to achieve the "trifecta" of sustainable manufacturing: carbon neutrality, water neutrality and TRUE Platinum Zero Waste certification.

2021 THESIS Assessments Results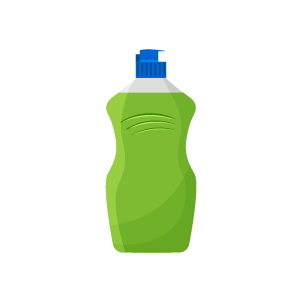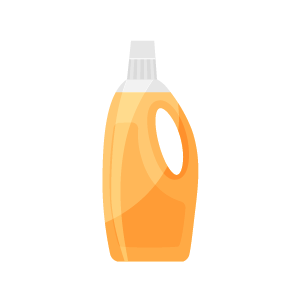 Laundry Detergents and Fabric Softeners
THESIS Goals
ECOS's aim in actively participating in THESIS is to gather and analyze information across product life cycles. They consider it a critical measurement and transparency tool that they are currently using to deliver on customers' expectations. They address a wide range of environmental impacts, such as pollution, climate change, water quality, and resource depletion as well as social impacts such as worker health and safety, labor issues, and community rights.
Using THESIS
The outcome from THESIS performance assessments identifies the activities in the product life cycle that cause social or environmental impact and improvement opportunities to address those hot spots. ECOS addresses those areas during their strategic sustainability planning.
ECOS uses the data from the THESIS assessments to identify key social and environmental hot spots and to set an agenda as they work with our suppliers to drive continuous improvement. They give preference to the suppliers that help us to make improvements for their performance; the scores measure how effectively their suppliers achieve these objectives.
The scores help ECOS assess their operations' sustainability factors in four areas – energy and climate, material use, natural resources, and community. They take steps to highlight sustainability risks embedded in their supply chains to reduce environmental and social impacts.