Launching Early 2024!
THESIS Benchmark Recognition Program
Thank you for your interest in learning more about THESIS Benchmark and its criteria. THESIS Benchmark is designed for a supplier to easily communicate category sustainability performance.
THESIS Benchmark was made using a science-based methodology to evaluate supplier assessment scores and rank supplier performance based on how they compare to others in similar product categories.
THESIS Benchmark takes THESIS Assessment scores and turns them into a simple badge system that recognizes how well a company is doing on sustainability on a THESIS Assessment. THESIS Benchmark can be used as recognition for sustainability performance and to support decision making within product categories.
If your company is in the top 25% performance in a group of common product categories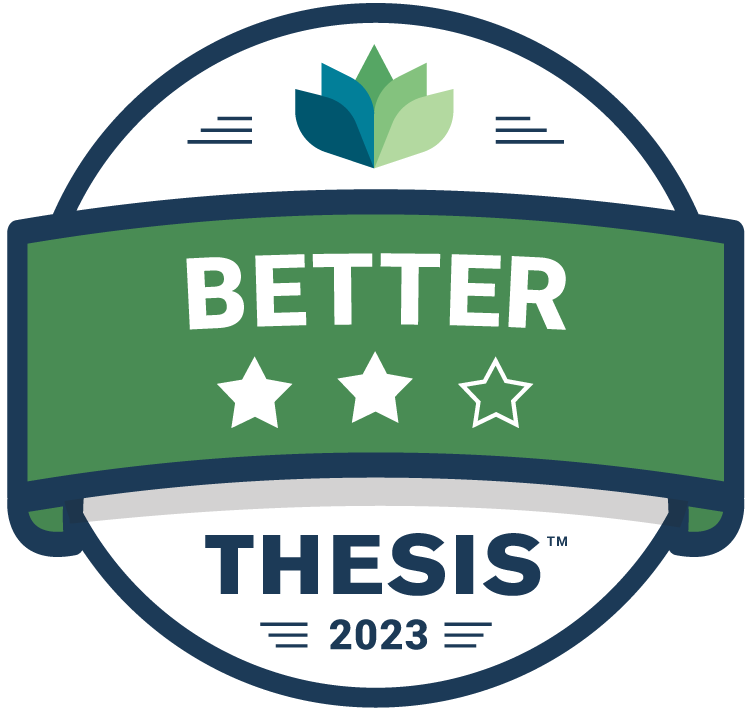 If your company is in the middle 50% performance in a group of common product categories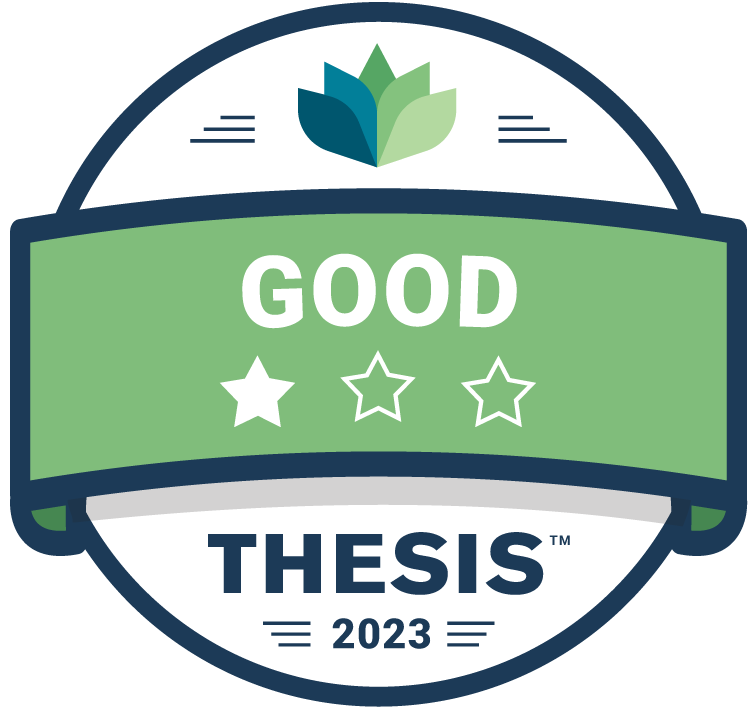 If your company falls to the bottom 25% performance in a group of common product categories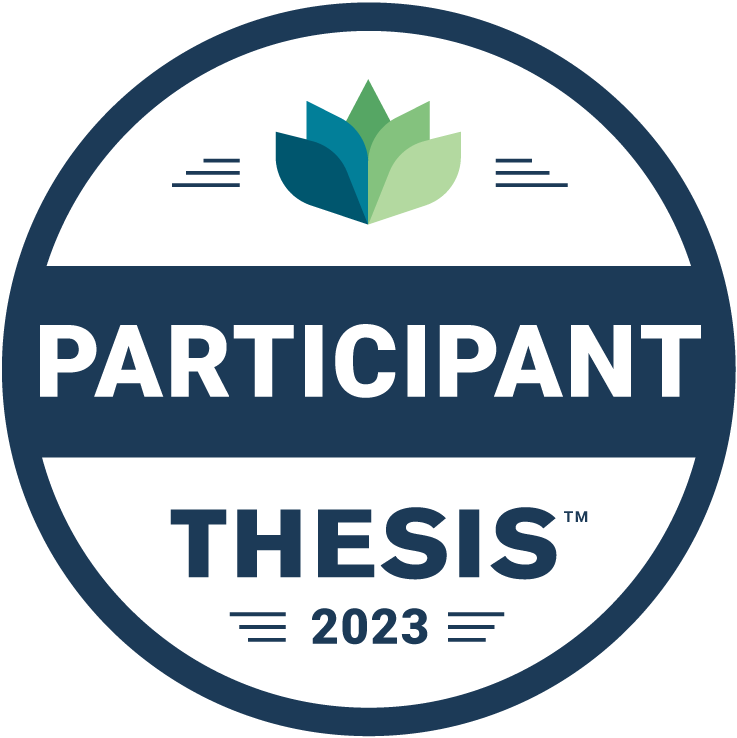 If there is an insufficient number of submissions to generate performance levels
Non-participant*
If your company doesn't participate, you won't get any score in THESIS Benchmark.
*It's important to note that if you're a non-participant, you won't get any recognition in THESIS Benchmark. This information will also be included in customer reports.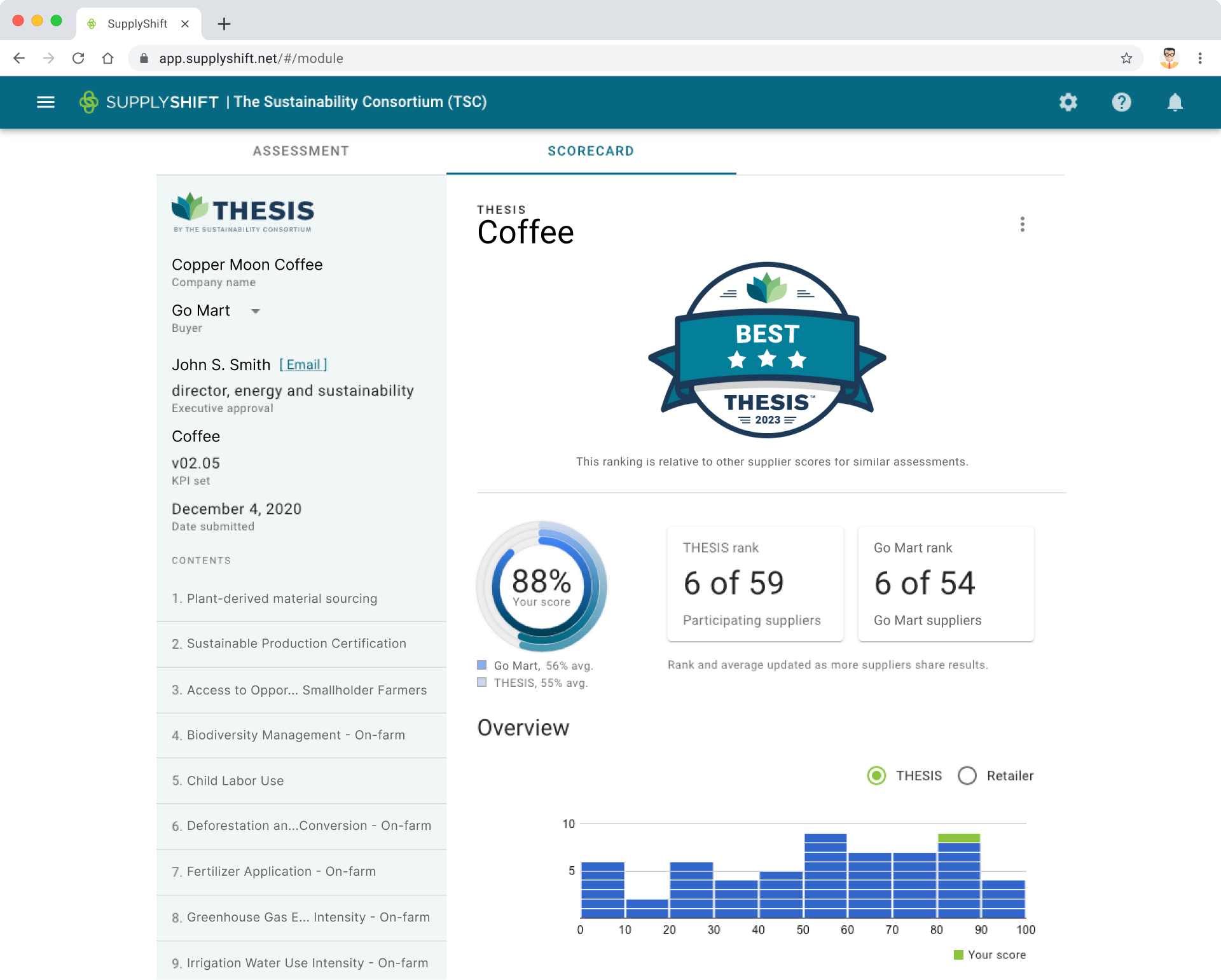 How can I use my THESIS Benchmark?
It's essential to understand that THESIS Benchmark isn't a replacement for certifications and standards. Instead, it's a recognition program meant for use within your company and with your customers (suppliers, retailers, or others). You can also download the THESIS Benchmark Communications Kit (coming soon!) to help promote your recognition and make the most of your sustainability reporting efforts.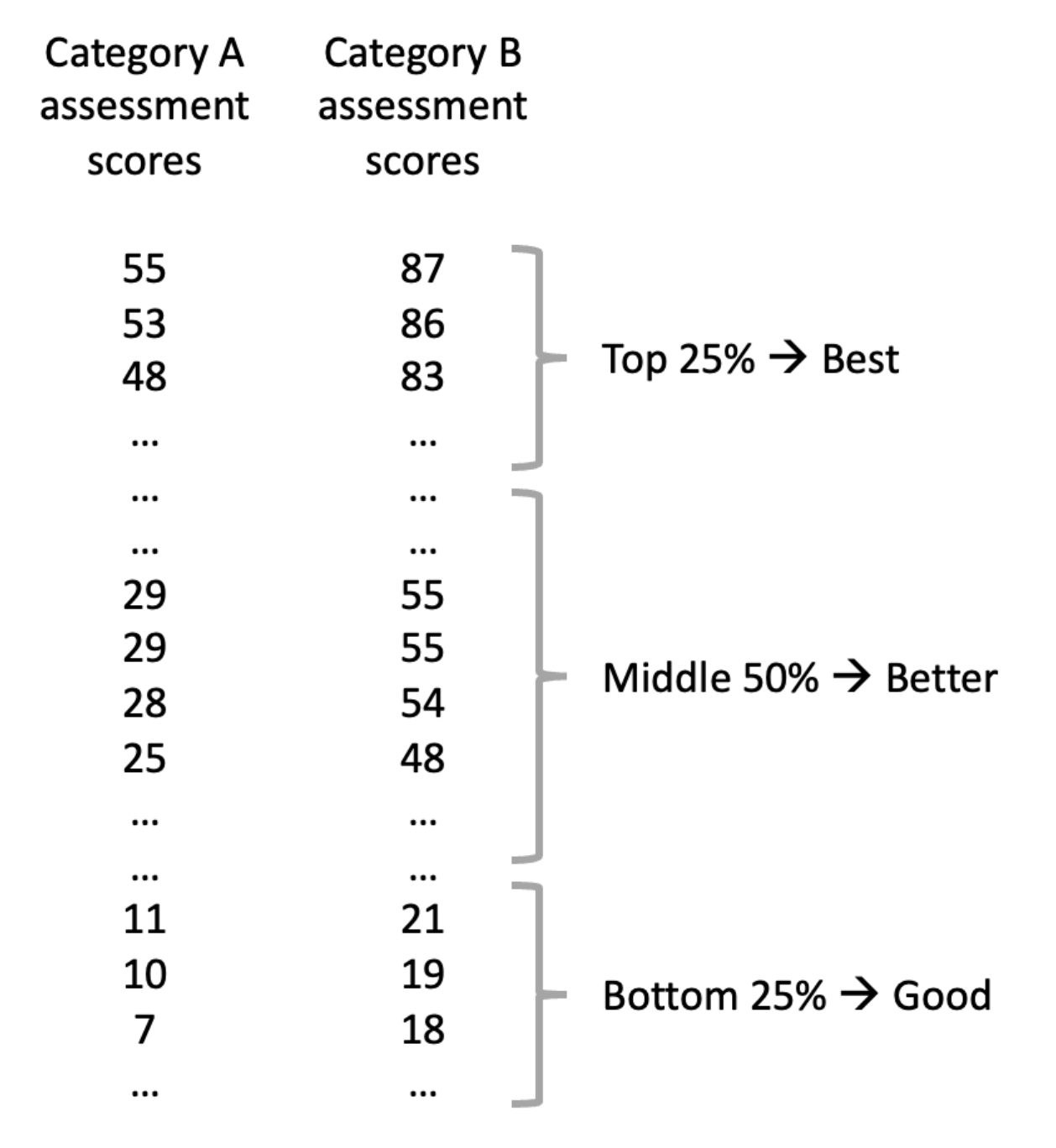 How is THESIS Benchmark calculated?
1. A benchmark is generated only when there are at least four assessment submissions within a reporting year.
2. For THESIS Assessments with enough submissions, we calculate quartiles based on all assessment scores in the same reporting year within common product categories.
3. Each THESIS Assessment score is then compared to the 25th and 75th percentiles of its corresponding product category group.
4. Scores below the 25th percentile are labeled 'Good.'
5. Scores above the 75th percentile are labeled 'Best.'
6. Scores in between are labeled 'Better.'
Note: THESIS Benchmark is not a certification. It is a B2B communication tool.
This is not a consumer facing badge. 
Get started with TSC today.
As a corporate sustainability leader, you know the importance of taking action to improve your supply chain. Let us help you navigate the complexities and gain valuable insights to drive progress towards a more sustainable future. Plus, as a TSC member, you'll enjoy significant discounts on all of our services.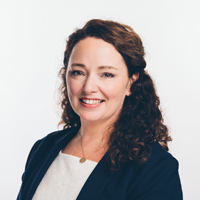 Contact TSC VP, Development, Carolyn Baltz